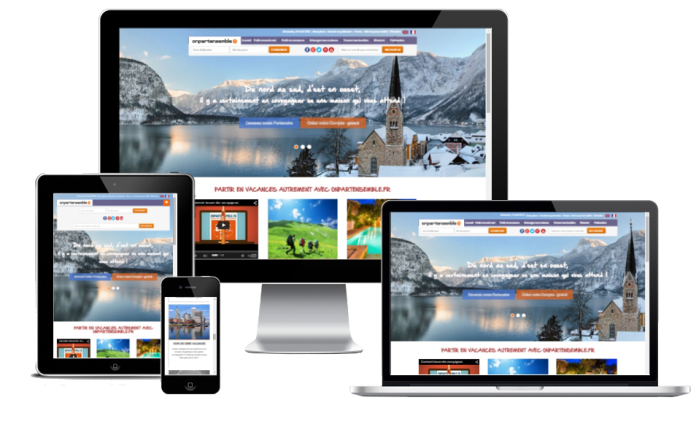 Onpartensemble.
Custom web platform.
Summary.
Onpartensemble.fr is a platform dedicated to co-travelling, home exchange and home rental. This is a full automated platform with users and partners account management with extensive set of features.
Drujok developed that platform built from scratch including a complete custom Content Management System. The design is full responsive, adapted to any mobile devices screen (smartphones and tablets).