We do not only build your website, we also make it attractive, accessible and profitable. It is not only about technology, it is also about your business being accessible on the Internet and on mobile devices.
We build custom websites and integrate them to the most reliable open-source solutions according to each customer needs : WordPress, Drupal, Joomla.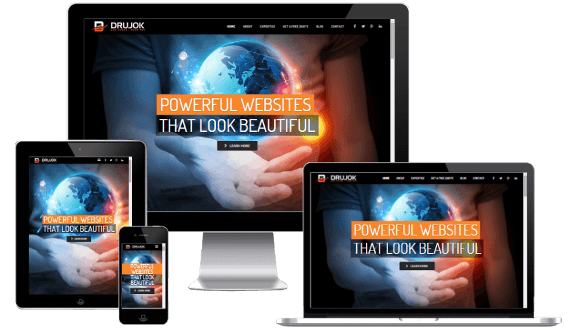 OUR PROCESS
We build custom websites.
Mockup Design

We build your custom design on Photoshop based on your requirements and corporate identity.
Layout building
We split the different layers made on Photoshop and build your website's structure in HTML.
Integration & Development

We  Integrate your website's structure with the chosen platform and we build your website's features.
Birth

We test desktop and responsive versions and install your website.
SOLUTIONS
We integrate Content Management Systems.