Our core Business is to build robust e-commerce platforms including the following benefits : performance optimization, fluidity of pages, scalability, system maintainability, reliability and responsive design.
We have decided to base our solutions on the most reliable open-source solutions, which can cover different needs with different specificity : Magento, Prestashop, Woo-commerce from WordPress.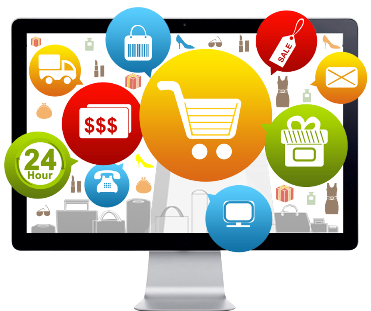 OUR PROCESS
We build custom e-commerce solutions.
Mockup Design

We build your custom design on Photoshop based on your requirements and corporate identity.
Layout building
We split the different layers made on Photoshop and build your website's structure in HTML.
Integration & Development

We  Integrate your website's structure with the chosen platform and we build your e-commerce features.
Birth

We test desktop and responsive versions and install your e-commerce website.
SOLUTIONS
We integrate e-commerce platforms.