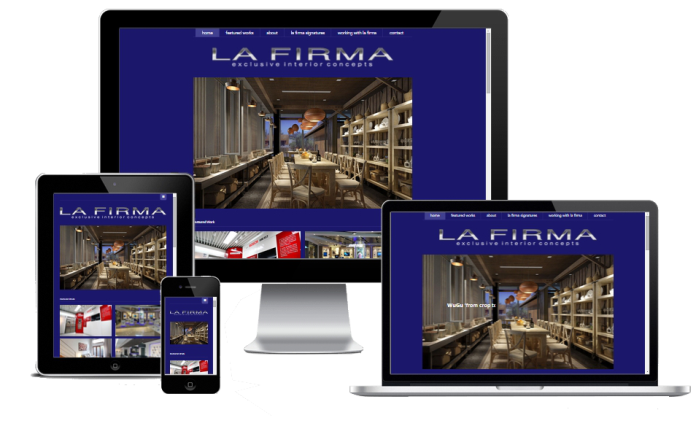 Lafirma.
Responsive website creation.
INDUSTRY Interior Design.

Summary.
La Firma, a highly versatile and global experienced design platform has been erected totally from scratch in 2011 right in the middle of the creative metropolis of the world, Shanghai.
Drujok developed a new custom website built on the CMS WordPress. The design is full responsive, adapted to any mobile devices screen (smartphones and tablets).