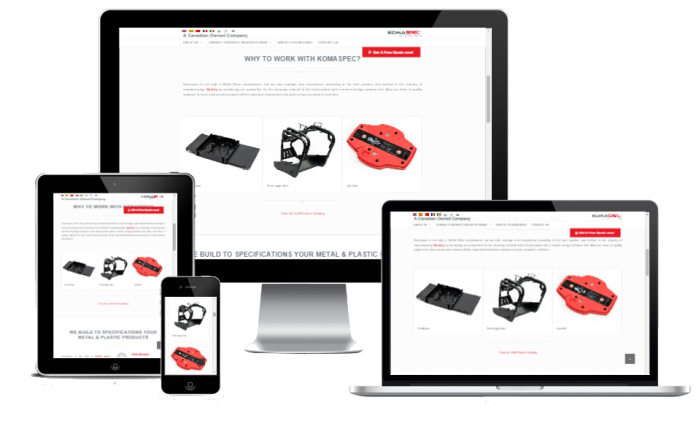 Komaspec.
Responsive website creation.

Summary.
Komaspec is not only a World Class manufacturer but they also manage and manufacture according to the best practice and method in the industry of manufacturing. Nowadays, Komaspec serve clients in its 38,500 SQF facility, with "one piece flow" fabrication cell, and space to keep growing with its customer.
Drujok developed a new website built on the CMS WordPress. The design is full responsive, adapted to any mobile devices screen (smartphones and tablets). This website includes 5 languages.